MY MATCH BOOK
Are you looking for a convenient way to track the matches you watch? The Match Book has created a simple Notion template to help you do just that.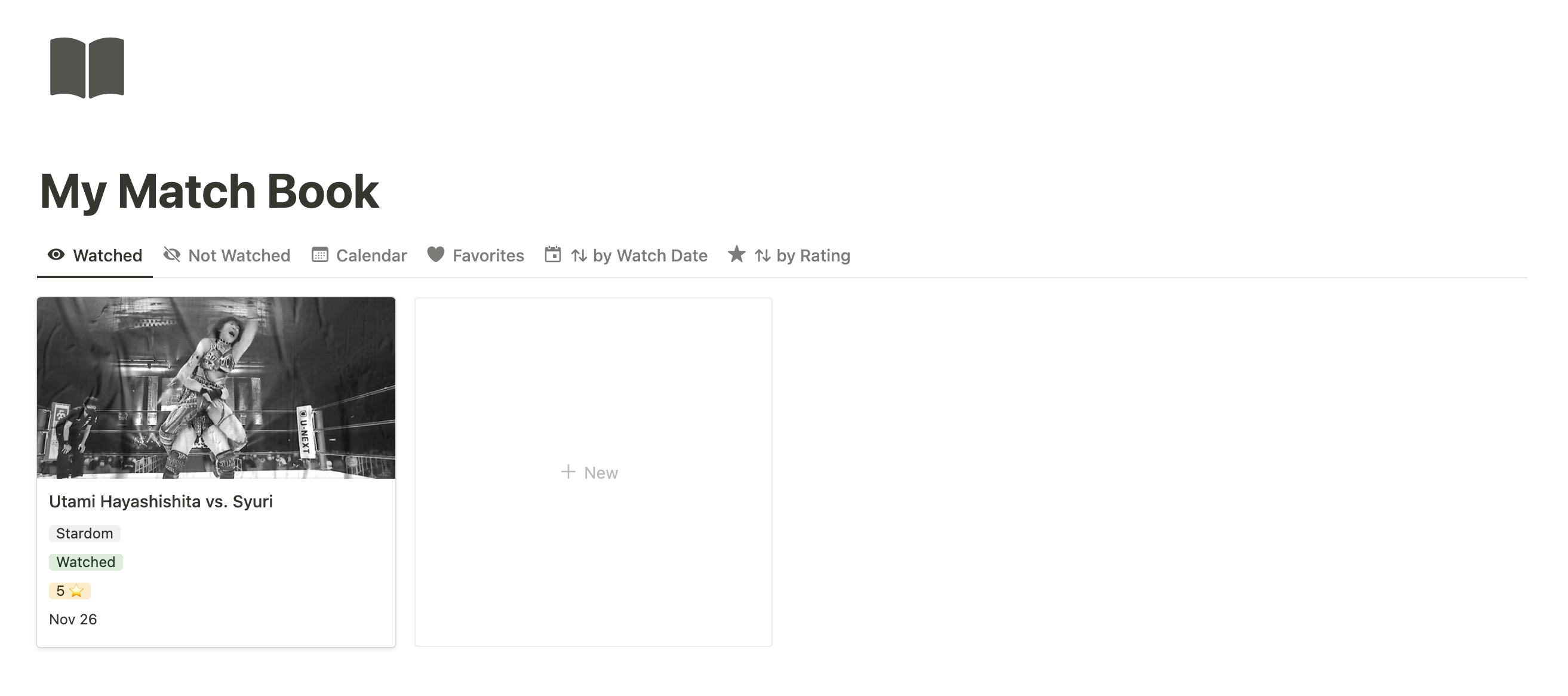 If you have a Notion account, simply click this link, click "duplicate" at the top right corner of the page, and make it your own. This template is fully customizable, and the official Notion site has plenty of tips on how to tweak it to best suit your needs.
There are two ways add a match's Match Book image to the Notion template. On mobile, save it to your device and upload it as the page cover under the "add cover/change cover" tab. On your desktop browser (this was tested using Chrome), shrink your browser's window until the page reverts to a mobile view. You'll then be able to right click the image, copy its address and paste it as an upload link under the "add cover/change cover" tab.
To share your My Match Book page publicly, click "share" in the top right corner and select "publish to web." A static page will be created with a shareable link. Be sure to toggle on "allow editing" to ensure that any changes you make will show on the web.
If you have any other Notion-related questions, check out official Notion site.